About the Staff
Excursionz Magazine is an exciting team of people who have all kinds of both business and personal experiences in all topics and categories in this magazine. And what we don't 'know.. we will find out! The magazine is born out of the websites I have created over the last several years. I am also the creator of this magazine concept. I dragged my close friend Larry Kalbfeld from Photos in a Flash in Guilford into this project only back in December of 2005. He is one of the kindest people I have come to know and he has been a major support for this project and me in ALL aspects both as a friend and business partner.... and he has NO idea what he has gotten himself into!! My friend and well-known Food & Travel writer Linda Kavanagh who has known me for a little while longer than Larry and has a good idea of what dealing with me is like, was also immediately dragged into the project. Her great sense of humor, support and excitement in this project has been a driving force in seeing this come to reality. Her energy about life and bringing the joy of it to other people both on an editorial and personal level, has been an inspiration to me and many others..... I am thrilled to have her working with me.. us.. !!! Then there is "Side Kick" aka Marianne. She joined our CT Bikers Guide about a year ago. We met a Nick's Place in Madison one morning so I could personally deliver her shirt and membership card. I came to find a pretty girl just babbling.. oops I mean BUBBLING with enthusiasm. Since that day she has become a friend and huge help to all the sites and this magazine project... she shows up at the office at least once a week with coffee and bagel in hand ready to take on any adventure we have going ... she is relentless in her ideas about helping to get this thing going. Make sure you have a good nights sleep before you meet her... you are going to need it to keep up!!! Adam and Peter from Onyx Soundlab and Tha Zoo records were brought into the project in early January as major contributors and editors of the Music Scene section. Adam, Peter and I met over a year ago, trying to connect on the common interest of providing CT with a GREAT Music Scene, and we know have the vehicle to do it with. Their great talents, high energy, interest and motivation have brought great new ideas to this magazine and Music Scene for all of us. Barbara who writes "REPLAY" for the CT Music Scene website was also asked to come along on our journey as a contributing writer. She has been writing for CT Music Scene for over a year and has been very resourceful in bringing in new contacts and interests to the site. She is on a constant mission to search out new ideas and people who can help bring the music scene some great new stuff! Brian Gillie, another friend of Larry's and mine.. (I actually met Brian through Larry) is a terrific entertainer and performs at shows for children and seniors, teaches drums.. and also has a flair for writing and will have a column called "Crescendo" in the magazine and website. He also teaches swing dance, which I would love to try someday... but after one turn with me, he would probably quit teaching it all together!!!!!! He has also been a wonderful friend and a lot of fun to be around, Bands beware.. you may see us out tag teaming! You will also see the name Bill Dougal appear on quite a lot of things both in the magazine and websites as he has been taken on as our "Cartoonist"! He has fortunately .. or unfortunately had the pleasure of my acquaintance through Brian, who he has also done some sketches for. He has created our TO BE very famous "JUNKIE MONKEY" on our CT HOME OWNERS GUIDE and CTHOMEJUNKIES.com which will be our CT Auction site! We are in the process of creating a ton of new graphics for the magazine and websites... I will try not to drive him crazy in the meantime with "Bill .. can you make that a different color" or .. "maybe add this please"!!!! There is one other very talented person I have added to this team.. I had to drag her... kicking and screaming.... very literally on the screaming part.. and that is my very sweet, charming, personable, pretty, cooperative, great, wonderful (all my traits I passed on to her) DAUGHTER.. LYNNE.. who is also....a ... p.. i... t.... n....fdskjsdfjklgasjgksgjsdgjsdgksjd at times!!! She has a great talent for SHOPPING, spending money, home decorating, drawing, creating very very cool artwork both by hand and on the computer... she is a wonderful mother ... daughter (cough, cough) and ... friend. She is witty and funny and.. fdsfdsfdsjfldsjfs.... She will be working on the layouts for the magazine.... so if you hear a lot of commotion between Norwich and Guilford it is probably only the two of us having a LOVING MOTHER/DAUGHTER conversation!!!
Other thanks go to Lee Sheridan from Full Throttle Magazine who has helped me tremendously in even ever thinking that this would be possible. Through her success and knowledge she has helped to steer this magazine in the right direction. I will be happy to be standing next to her in the success story line!!!
and thanks to Don Clady.. "who is that Don Clady guy anyway" who has been a major support and friend to our CT Bikers Guide and now Excursionz Magazine! His generosity to people has been a tremendous asset to our Bikers Guide website and many people I know. He is one of those people that jumps in to help anyone he can and he is constantly wanting to help promote us and is constantly asking me to writer something.. which I try to do once in a while and then of course ask him to edit it!! NOW I am asking him to write for us!!!! Meet him at Super Sunday!
Also a very important part of this team are my existing clients, who I have now had many of them for years...... and I consider to be my friends as well.. not sure how they feel about me.. but I assume since they are all still CURRENT clients it is not too bad.. they will usually pick up the phone when I call!!!! Without them, none of this would be possible either... I look forward to everyone who reads this magazine knowing them all as well!!!
Thank you ALL .. let's get rockin!!!!
---
Kim Williams.. aka "Webmistress"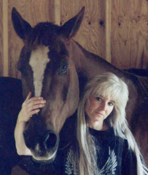 Kim Williams started Culinarymenus.com in April of 1998. After 14 years of owning a new construction cleaning service, The "Cleaning Squad", in Fairfield County, I had a long talk with my cleaning supplies and told them all they were going to be retired. As my mother was an interior designer, I have acquired a long time yearning for beautiful homes ... couldn't own one at the time, so I decided to clean them. Big, beautiful grandiose homes in the back country of Greenwich in Conyers Farm was our specialty, but after I was driving myself to Greenwich in my sleep every night I decided I needed a change.. so here comes The Megasite Guide to Dining. Then came CT Bikers Guide.. then CT Music Scene... then ShoptheShoreline.com (which is Larry's site) and then CT Home Owners Guide.. all of them have been born out of my own personal interests... No I don't cook.. that is why I needed a dining guide. My dad and best friend is the one I can blame for the music site... (and MY charming personality) as he has been a music teacher and accomplished pianist all his life. Since I was not graced with any of his musical talent, I was forced to be a groupie, which is where my love of music wound up. Also, expect to see some of my dad's drawings to show up too!! And YES, I do ride a motorcycle .. on the back of my boyfriends '72 Rigid Shovelhead or for longer rides his '98 Heritage Softtail, and Yes I now play Contractor and Decorator in my own home which is why I started CT Home Owners Guide... and now WE are creating Excursionz Magazine which is the birth child from all of them... I am looking forward to both Excursionz and all the sites to entertain and inform you of the great places CT has to offer! Join us on our Excursionz in Connecticut!
---
Jeremy Staub ... Art Director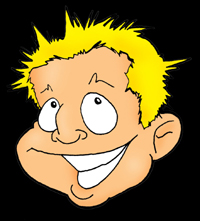 For as long as I can remember I wanted to draw for a living. My mother would get phone calls from my teachers complaining about me sketching in my note books - sometimes even my text books instead of doing class and home work. A year after graduating with a degree in illustration I found myself struggling to get by as a freelance cartoonist so I sold out and took a job at a small ad agency as a designer. 6 years later, with the support of my fantastic, beautiful wife Gina, I left that company and started my own creative studio. I look forward to the challenge of bringing the Excursionz dream to life.
---
Linda Kavanagh aka... "Food Chick"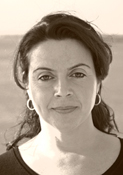 Linda Kavanagh, a true devotee of the hospitality industry, has been singing the praises of talented chefs, restaurateurs, and hoteliers for years. Having worked her way through the wacky hospitality world, an accomplished chef herself, Linda contributes to various publications throughout CT, including Wilton Magazine, The Fairfield County Homesteader, and Culinarymenus.com, as well as Restaurant Forum Magazine in Florida. Nationally, her travels to exciting destinations where there is a thriving culinary scene and unique and luxurious accommodations, are chronicled in the pages of Food & Beverage International, where she is a Managing Editor, as well as Travelworld International Magazine and Sogonow.com. Linda has garnered numerous awards including The North American Travel Journalists Association's Award of Excellence for the Hospitality Trade , remaining dedicated to an industry that will forever keep her on her toes!

In 1997 Linda created MaxEx, LLC, a boutique public relations firm where she and her team of former restaurateurs have dedicated themselves to promoting the hospitality industry.

---
Music/Entertainment
CT Music Scene - The Monthly Mix Down
www.ctmusicscene.com
Adam Gootkin
Manchester, CT
860-436-4581
ctmusicscene@excursionzmagazine.com

---
Barbara Traver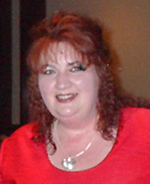 Barbara Traver has shared her love of rock and roll music with fellow musicians and friends since age 16. A business school graduate, Barbara maintains a successful career as a legal assistant. Barbara's dream of being a photojournalist turned into a reality last spring when she landed her own column with CTMusicScene.com as well as contributing writer for Excursionz. Barbara is dedicated to promoting the local music scene across Connecticut, writing about local musicians as well as rock and roll icons!
---
Brian Gillie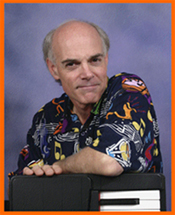 Brian Gillie joined the public school performance roster of Young Audiences of Connecticut as a dancer, singer and American song and dance historian in 1983, and he was their Artist of the Year in 1999. He has toured New England with three professional dance troupes, was principal choreographer with the Connecticut Swing Dancers for six years, and he has two nationally available swing dance instructional videos. Brian has been a guest lecturer in dance at Yale and Wesleyan Universities and Adjunct Professor of Dance at Naugatuck Valley Community College. Brian has lead teacher-training workshops at the National Dance Association's annual conferences in Boston and Worcester, and he is a Master Teaching Artist with the Connecticut Commission for Culture and Tourism.
Brian Gillie
has been
a student of voice, percussion and piano since childhood. Today he runs his own music and recording studio and has four albums of original songs and an award winning radio jingle. Brian received a Masters of Education degree and is a consultant to song and dance educators. He has taught songwriting classes through Connecticut's Shoreline Foundation and has been a member of the Connecticut Songwriting Association and BMI. Brian has toured Denmark, Austria, Russia, Wales and London as both a singer and dancer with the Waterbury Chorale and Yale Alumni Glee Club.
Brian Gillie
has presented his piano/vocals at senior centers, health facilities and retirement communities for the past decade. His infectious stylings, soothing voice, congenial humor and deep compassion make him an uplifting, renewable resource. As a writer, Brian has written the reference text,
A Guide to the Best Vocal Harmonies of Rock 'n' Roll: 1955 –1985,
and he enjoys writing music reviews for ctmusicscene.com and a music column for CT's newest magazine venture, "Excursionz."
Visit www.briangillie.com
---


Karen P. Rankowitz aka "Lulu"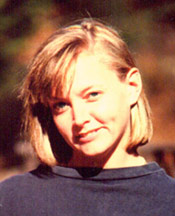 Karen P. Rankowitz is a freelance writer and news correspondent who resides in Lisbon CT with her husband and two young sons she calls Chaos and Commotion. Much of her published work has appeared in the Norwich Bulletin. Her humor writing focuses on raising children and a dog, being a woman of the 40 plus age group, push-up bras and bugs. While she has a knack for finding humor at the most inopportune times she does maintain a serious approach to reporting news stories from the area of Norwich CT.
---
Ray Ginty aka "Spiderman"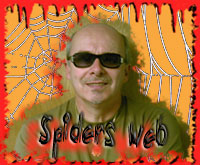 I have been a biker my whole life. My first love has always been horses, but I could not afford to own one, so I started riding motorcycles to get the same rush as riding horses. I started out riding old banged up dirt bikes, then road bikes, then choppers. Not the choppers that are seen on TV today, but homemade Triumph and BSA choppers. Back then if you wanted a pair of ape hangers for your chopper you first had to commandeer a metal shopping cart from your local super market. Now this practice was something that the store owners frowned upon. So you would have to grab the cart and run like the wind until the store manager gave up and stopped chasing you. Then you cut the bottom of it and you had one ready made set of ape hangers, piece of cake. I have always believed that freedom is our most important right in life, and nothing made me feel more free than riding horses, and motorcycles. I have spent many years working at many different jobs in my life. I have worked as a gun manufacturer, truck driver, inner city bus driver in the city of New Haven, an artistic blacksmith, horse handler and a metal sculptor. I also spent four and a half years in the First Company Horse Guard in Avon, Connecticut, that time being one of the greatest joys in my life. The First Company Horse Guard is the oldest in continuous service Calvary unit in the United States of America. It was formed in 1778, and has a long and honorable history. I bring with me many years of motorcycle riding experience that I hope to share with you, along with an undying love of motorcycles and the brotherhood of motorcyclists. To me it matters not what you ride, but that you ride.
---

Prakash Kewalramani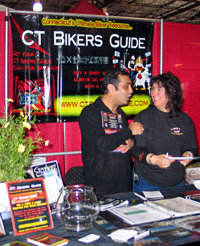 Prakash Kewalramani was born in Mumbai, India and has a passion for cooking since he was 14, he is one of the owners of Tanjore Indian Cuisine located in Fairfield, CT.
He says "I saw a great potential in starting a magazine that will focus on the New England region". When Kim Williams first introduced me to her web site www.culinarymenus.com, I saw that it was already offering a lot of information on the restaurants based on the types of cuisines and the web site was easy to navigate""
Prakash is also a very successful in his other career of Information Technology. His dream is to start an Indian Fast food in United Sates. He and his wife Janita are fortunate to start Tanjore in Fairfield. He adds "People in Connecticut are fond of Indian food and they love all kinds of Indian curries and breads".
---
Jill-Marie Daly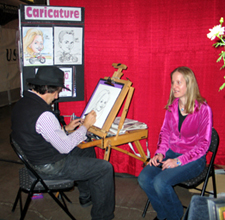 Jill-Marie Daly brings to Excursionz Magazine her experience as a journalist and International traveler. A graduate of Media & Cultural Studies and Cultural Anthropology from European universities, Jill-Marie is dedicated to the Media and Travel Industries. Jill-Marie's experience includes newspaper, business magazine and online journalism. Her specialties which she's taking on for Excursionz Magazine are proofreading and editing, copyediting, researching and calendar events management. A traveler at heart with a passion for travel writing, Jill-Marie may from time to time contribute a writing piece.
---
CT Bikers Guide - Motorcycling in CT
www.ctbikersguide.com

"Side Kick" - Marianne Rucci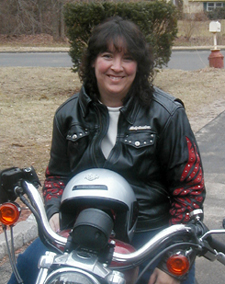 Madison, CT
203-641-2960
sidekick@excursionzmagazine.com
---

Bill Dougal, Illustrator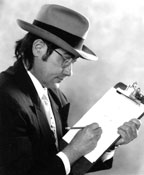 Artist Bill Dougal considers himself a ³fun artist², as opposed to a ³fine
artist². He specializes in creating creating custom illustrations for
publication and advertising. His style ranges from a simple cartoony line to a watercolor finish. His artwork has been commissioned for publications like The Hartford Courant, The Valley Book. Hispanic Yellow Pages, and Life & Health Advisor. He created a weekly cartoon for the Hartford News called "Billy's People". Caricature is a talent that he shares with his wife Dori. Guests at corporate and private parties and events are amazed as likenesses quickly develop. Their style incorporates exaggeration and humor without being unkind. Clients have included Southwest Airlines, Aetna, Mohegan Sun, and The Greater Hartford Arts Council. They have won awards at National
Caricature Network conventions. A Hartford Art School graduate, Lebanon resident, Dougal believes that variety is the spice of life. His patchwork career also includes graphic design and art teaching. He writes songs and sings in his acts; ³Fun Songs From Bill¹s Hat", ³Crooner's Corner², ³Songs of the West² and "Cowboy Billy".

Visit Dougalart.com
---
Hadyn Lassiter (Butch)



I was born in New Haven CT in 1957 to a completely dysfunctional and therefore somewhat normal family. A family that had no hopes or dreams for me other than working at Stop and Shop as a custodial engineer. (Janitor) Given these extremely low expectations for me I decided to arrange some of my own. Having looked around at what life had to offer between bouts with incredibly cheap ganja, photography was my pay check of choice. This career choice came upon me like a flashback while standing on the bus stop around the New Haven Green, waiting to take my place along side the rest of those who made the wrong choice in life.

While waiting I was approached by a young man in desperate need of $50 bucks, he being willing to part with someone's new camera for that $50. Seeing as the young man was in such a hurry (his feet wouldn't stop moving as he kept looking over his shoulder) I coughed up $30 and we called it a day. I never saw someone run so fast..oh well anyway I had the tools of the trade, sort of.

From there I went on to photograph Gran Prix racing in Europe for ten years, F-1,Moto GP, World Rally and Moto/Cross for several of the top magazines across the globe. I returned to Europe and Motorsports, Fashion and Advertising photography until 1989 when I beat feet for home, that being America. Since then I have been shooting Harley Davidsons for magazines such as EasyRiders, Ironworks, HotRod Bike and American Iron and anyone else who comes to mind. I produced a long running play called My Daughter Aikkiko, which has been off Broadway and in my home now for 13 years. I shot the "Paul Yaffe Originals" catalog, the industry standard in design and photography as well as working with some really cool people like Jessie James, Arlen Ness and Dave Nichols. I stopped shooting Harleys when "Orange County Choppers" came on the Telly as I assumed the industry couldn't sink much lower. I photograph anything and anyone and I do it right, that's how we eat here in my home. Along the way I have become a Master Black and White printer in the old fashioned wet darkrooms, (why) and have been a digital studio since 1997. You can see some of my work at my gallery on the DeviantArt web site.
http://www.hadyn-lassiter.com
http://hunucru.deviantart.com/gallery

---

Alan Sherry (camera shy)
Helping us with our web work... he is very patient and trying not to be horrified with what the Webmistress has done to them.

---